Swipe to the left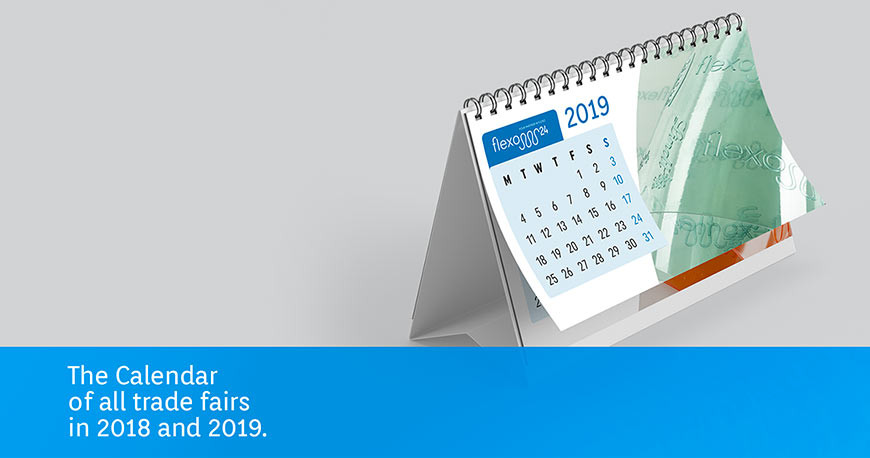 Packaging design: all packaging trade fairs
Packaging design: all packaging trade fairs
Packaging design, flexo printing events: the complete guide to all next packaging exhibitions
In Italy, Europe and beyond our continent, the events linked to the world of the flexographic printing increase from year to year and now are very numerous. Staying updated about each of them is certainly not easy, because of myriad of different sites and unclear or misleading information. Flexo 24 proposes a guide to fairs, exhibitions and seminars concerning the world of the flexographic press and makes available to each user an useful and easy to consult calendar about the flexible packaging and labeling trade fairs.
Download now the Flexo 24 Calendar 2018/2019 and in a few steps you can know all Packaging events, trade fairs, trade shows & conferences.
To get the Calendar and stay updated on all the packaging world fairs, download the PDF file:
Click on the "Download" Icon you'll find below
Save the file on your PC or Mac
Consult the calendar every time you want
Being informed about flexography has never been so easy!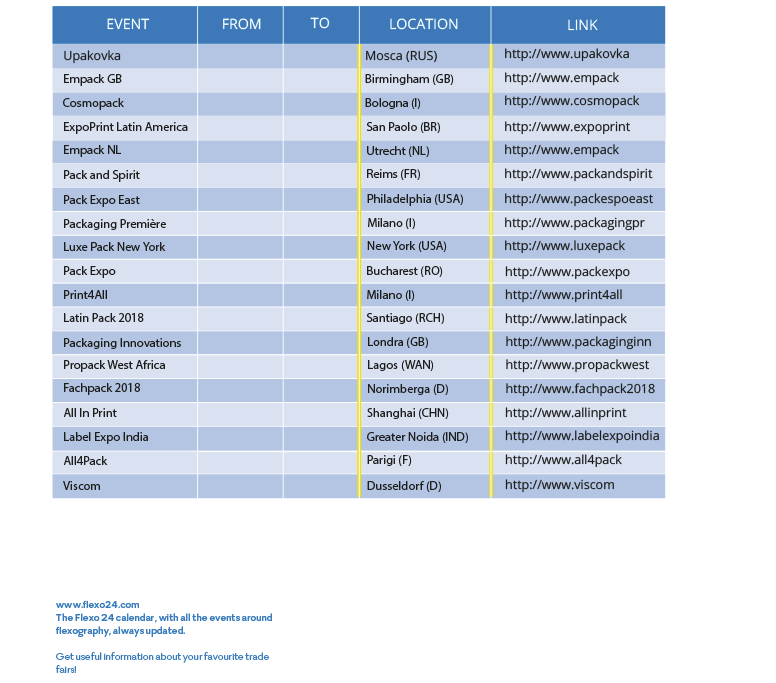 The Flexo 24 Calendar 2018/2019: a useful guide for all flexographic professionals.
Creative managers, graphic designers, packaging printing, flexo printers: any professional can use this practical tool to stay updated constantly on flexo events concerning:
What can I do with Flexo 24 Calendar 2020/2021?
Thanks to the 2020/21 flexographic Calendar, you can be up to date about every event with useful and accurate information:.
Check out the news
You can check when the event is held and learn official dates
You will get information about the location of the printing trade fairs
A useful link will allow you to acquire even more details directly from the official website
Calendar Example:

Read all the calendar updated to April 14, 2020.
Share the article