Digital flexo plates FAQ: questions and answers on the Flexo 24 service.
Frequently asked questions
Digital flexo plates FAQ is the part of the site with some questions and answers on the Flexo 24 service.
Can I browse with any software in Flexo 24?
No, you can't. To get all the services and features available you need at least this minimum browser release:


How can I register at the Flexo 24 website?
You can register and create an account at the Flexo 24 website by clicking at any time on the "
Register
" button at the top right corner while browsing the Flexo 24 website. At the registration page you can fill-in all the useful fields, those marked with a red asterisk. After completing the fields, you will receive a confirmation e-mail for the activation and access to your new account. PLEASE NOTE: if you do not receive it, check the SPAM folder or
contact us
.
How can I receive a quotation without buying?
You can see the prices of digital flexo plates and obtain a quotation at the "
configure your plate
". Select the substrate on which to print, and all the necessary options. Then, the system will give you a quotation based on your PDF choices.
I made a mistake while placing my order. How can I delete it?
If you made a mistake when ordering and have already paid, you can contact customer service for assistance at
+39 0422 1650004
from 8:30 am to 12:30 pm and from 2:00 PM to 5:30 PM.
My upload has failed.
If your file did not upload, or if you prefer to upload it later, simply log in to your account and go to "
my orders
". Select the order you left pending, and click on "Load File".
How should I prepare the file for the digital flexo plate?
The PDF files for engraving flexo plates must comply with the guidelines. In any case, before placing your order and while configuring the plate, at step 2 you can upload the file for a check. In a few moments you will know if the file is correct; if it is not, you will be immediately notified of any errors found.
Can I have a free verification and analysis of the file I sent?
Yes of course. During creation of your order, you can send the file for a free instant check. You will be notified whether it meets our guidelines with a series of alerts.
How should I clean digital flexo plates?
The digital flexo plate must always be cleaned after use. Proper cleaning and careful storage will make it last longer. In the instructions document you will find more information on cleaning and storing digital flexo plates.
How should I store the digital flexo plate?
Plates must be stored carefully for better performance and durability. In the instructions document sent together with your shipment, you can find more information on how to store your plates.
How should I open the package I received?
When you receive the package from Flexo 24, make sure that all the seals are intact. If not, please notify the courier immediately and call Flexo 24 on
+39 0422 1650004
. The package must be carefully opened using the special facilitated opening. Do not use cutters or any other tool that may damage the plate.
After placing my order, can I change the delivery address?
Once your payment has been accepted, Flexo 24 instantly prepares your order. If you provided a wrong delivery address, please
contact us immediately on +39 0422 1650004
, via chat, one of our social channels or by e-mail.
Can I receive my package at an address other than the billing address and anonymously?
Yes. Delivery addresses can be different from commercial invoice. You can change it in your personal area. You can also receive your plate anonymously.
Before installing it, how should I store the digital flexo plate I receive?
The digital flexo plate must be stored away from heat sources in a dark and dry environment. Always refer to the instructions we sent with the plate.
How should I dispose a digital flexo plate at the end of its life-cycle?
Is Flexo 24 responsible for receiving and disposing of the returns?
No, Flexo 24 does not handle returns. If the plate you receive shows obvious flaws, contact Flexo 24 at
+39 0422 1650004
How can I ask for assistance?
An assistance service is always available. Choose the channel you prefer:
by calling +39 0422 1650004, an assistant will answer all your questions;
by email at support@flexo24.com;
by connecting with one of our operators via the integrated chat that you will find here at the Flexo 24 website;
via Facebook Messenger by connecting to our page facebook.com/flexo24, where you can stay up-to-date on all the latest Flexo 24 innovations;
via Twitter by following our profile at twitter.com/theFLEXO24, and by using Twitter DM (Direct Messages) to request all the support you need. You will be kept updated with live tweets from the most important flexo printing fairs;
via LinkedIn at linkedin.com/company/flexo24, where you can find the latest flexo printing news and the latest job offers to join the Flexo 24 team;
watching the Official YouTube Channel Flexo 24 - your partner in flexo. Here you can find all the Flexo 24 tutorials and more videos about flexography.
Contact us if you have more questions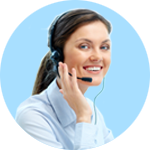 Telephone helpline service available from 8:30 to 12:30
and from 14:00 to 17:30
Or call the number
0422 165 0004
from 8:30 to 12:30
and from 14:00 to 17:30
Via Giorgione, 8 31056 Roncade (Tv) Italy
Working hours
from 8:30 to 12:30 and from 14 to 17:30
Careers
If you are interested in employment opportunities at Flexo24, please email us
jobs@flexo24.com